Elektrische haarden Kalmthout - kopie
Want to position your fireplace below the TV or make it a central feature in your living room? Or prefer to integrate it into the wall between your kitchen and dining room for added ambience? With an electric fireplace, the possibilities are endless.
What is an
electric fireplace?
Electric fireplaces simulate flames using water vapor and LED lighting. Thanks to ever-evolving technology, the flames of an electric fire can barely be distinguished from a real one.
The benefits of an
electric fireplace
No major renovation work necessary
Doesn't require a flue
The ultimate in user convenience
Extremely maintenance-friendly
Suitable for any room
Easy to regulate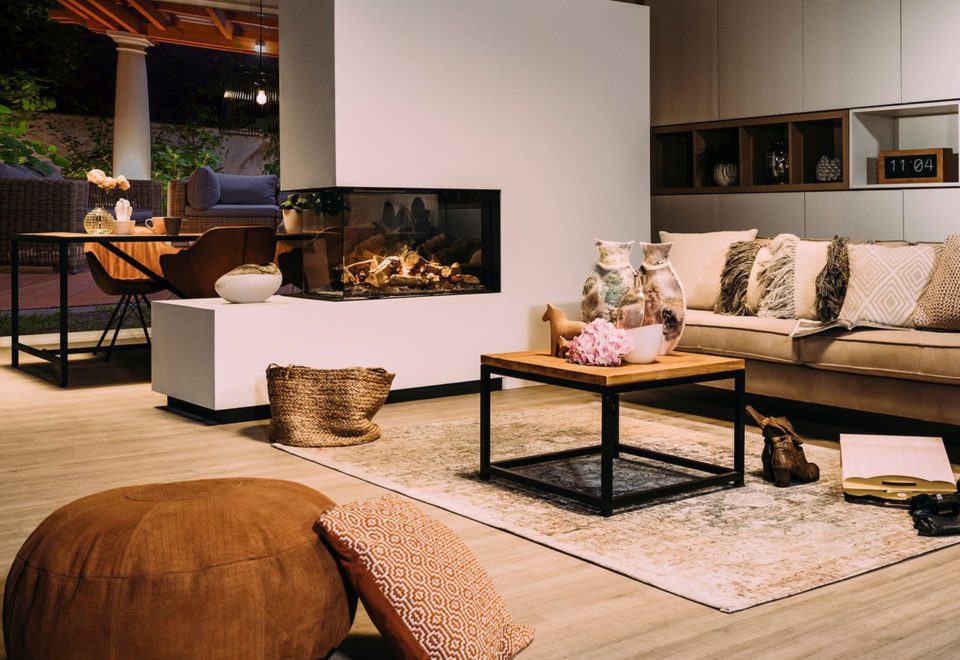 Discover our
electric fireplace collection
AMA Haarden exclusively works with premium electric fireplace brands (such as Faber) that manufacture realistic flame-effect fires for warmth and authentic allure. Prefer a freestanding or built-in electric fireplace? The choice is yours.
Get
inspired
A fireplace lends instant warmth, ambience and dynamism to your living room, kitchen, master bedroom or terrace...
Discover here how a fireplace can add an extra dimension to both interior and exterior spaces.
Dream away